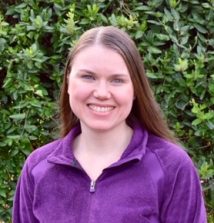 Katie is a familiar face at Nick Rinard Physical Therapy, having originally worked at the clinic in the front office before going to PT school to earn her Doctor of Physical Therapy. She is now thrilled to return to Nick Rinard Physical Therapy as a fully licensed physical therapist!
She spent nearly 8 years practicing in skilled nursing and is excited to continue her career in the outpatient setting. She is passionate about getting people results in physical therapy! She feels most accomplished when helping patients get mechanically better, promoting their return to full function, and getting back to living life to its fullest, whatever that may be for each patient! Whether that is climbing mountains, running marathons, taking long walks on the beach, or simply having the tolerance to stand a cook a meal.
Katie is a native Oregonian, currently living in Beaverton. She married her high school sweetheart and is now a proud mom of 2 lovely children! Life is busy, busy, busy chasing after little ones, but she wouldn't have it any other way.