Krissy Marshall
VP Administration
Graduated from Western Washington University with a Bachelor of Science: Pre-Physical Therapy and Exercise Science degree in 2004. Krissy first starting working at Nick Rinard Physical Therapy in 2006 as the New Patient Coordinator, then a few years later took a break to have her one and only child, Lily. She returned to Nick Rinard Physical Therapy in 2015 as Patient Representative to eventually move into the VPA role. Outside of work she enjoys spending time with friends and family.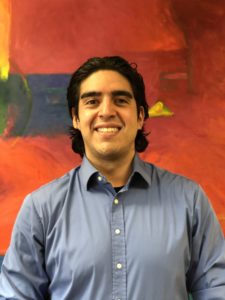 Erick Severo
Physical Therapy Aide
Patient Representative
Erick was born in Mexico City, Mexico but grew up in the outskirts of Salt Lake City, Utah. He later moved to Portland in 2014 after graduating from Juan Diego Catholic High School to attend Portland State University where he graduated in late 2019 with a Bachelors of Science in Health Studies with a Pre-Physical Therapy professional track. After spending a year as an intern and assistant coach for Portland State's Strength & Conditioning team, coaching mainly Women's Basketball and Football, Erick decided to join the fantastic team at Nick Rinard Physical Therapy.
His hobbies outside of the clinic include Olympic weightlifting, running, hiking, playing sports, listening to and playing music, seeing live music and spending time with friends and family. Son to Maria and Juan Severo and brother to younger sister, Paola. Erick plans on attending Physical Therapy school and earning his DPT as well as becoming another MDT trained Therapist.
Kari Reynolds Weakland
Physical Therapy Aide
New Patient Coordinator