1: Evaluation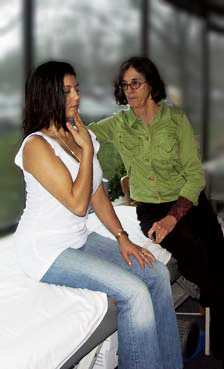 Treatment at Nick Rinard Physical Therapy begins with a detailed history about the pain you're experiencing and observation of what movements you are capable of with and without pain.
The step-by-step diagnostic process is what makes MDT the most effective method of PT. Prescribing the right treatment is often easier than finding the problem to treat.
At Nick Rinard Physical Therapy, we're known as a "Tough Case Experts" because we get to the root of problems other therapists have treated unsuccessfully for years.
The best sign MDT can treat you is Centralization. This is when referred pain moves closer to its source. For example, a pain in the legs or buttocks moves closer to the spine.
Centralization does not create new pain, it gets to the heart of your existing pain. That's one step closer to getting rid of it!