2: Treatment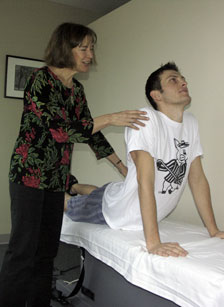 After explaining your diagnosis, we create a customized, targeted treatment plan. MDT Physical Therapy uses any treatment that gets you positive results without assuming any one treatment should work.
We may assist you with your movements during treatment, but the focus of the MDT Physical Therapy method is on patient empowerment. Your custom Physical Therapy treatment plan will include 1 or 2 simple exercises to relieve your condition. And when we say "exercises" we often mean something as simple as bending forward 15 times.
By putting the power to heal in your hands, MDT Physical Therapy patients are treated in almost half the visits of any other clinic nationwide.