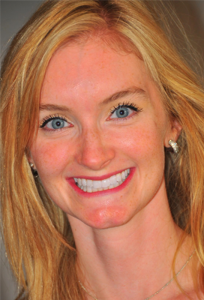 The American Heart Association recommends at least 30 minutes of moderate-intensity aerobic activity at least 5 days/week. In the pursuit of good health and fitness, many people are using YouTube to access new workouts. Unfortunately, there is neither quality control nor an accreditation process to ensure that the workouts are sound. Further complicating things is the "no pain, no gain" exercise myth which leads people to expect suffering with exercise. If someone expects exercising to be painful, they may not heed the early warning signs of pain and become injured.
Recently, I treated a young woman who developed severe lower back pain after exercising with a popular fitness program online. She continued to push herself through the routines but after 2 weeks she quit exercising entirely. She was frustrated because her efforts to improve her health had actually worsened her condition. Her back pain was interrupting her sleep and limiting her ability to concentrate at work.
After just 4 sessions at Nick Rinard Physical Therapy she was pain free and equipped with an effective, individualized exercise program that supported her fitness goals without compromising her If your workout is wearing you down, we can help you get on the right track! Don't settle for suffering through your exercise routine when you could be thriving.