By MiKayla Sanocki, SPT
Did you know a back problem can cause symptoms such as pain, decreased strength and decreased sensations into the thigh, calf, ankle or foot? Physical therapists trained in Mechanical Diagnosis and Therapy (MDT) here at Nick Rinard Physical Therapy can determine during the evaluation if any of these lower leg symptoms are coming from your back.
Check out this bizarre clinical presentation we treated at Nick Rinard Physical Therapy:
She did not remember any trauma to the ankle
The patient came to physical therapy for an "ankle sprain" that occurred 3-months earlier.  She stated she woke up unable to put any weight on her right foot. The pain had remained constant in her ankle, so bad at times that she couldn't walk!  Upon further questioning, the patient revealed what she had been doing the day before: She had driven 2 hours, on her way home from helping clean a house. During the drive she had discomfort in her buttock and hamstring that made her want to pull the car over to stretch.  She did not remember any trauma to the ankle, however, but the ankle pain was the only pain she was experiencing now.
Her ankle pain has caused her to quit running and yoga — two of her favorite activities.
Mechanical Evaluation finds cause in spine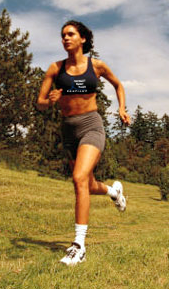 During the mechanical evaluation we found that certain directions of low back movements decreased the pain in her ankle.  After being sent home with 1 simple exercise to perform every waking hour – which she did perfectly – she returned within 24 hours reporting 90% recovery in pain! Over the next week we were able to progress her exercises and now the patient reports no ankle pain at all. In only 4 visits we were able to abolish her ankle pain, and she is now getting back to running and yoga!
The patient reports, "I now have the tools to prevent the return of my back and ankle pain".
Treatment at Nick Rinard Physical Therapy vs Traditional PT
In contrast to MDT, traditional PT would not have uncovered the spinal cause of the patient's ankle pain.  Treatment would have been ineffective since it would have focused only on trying to treat the symptom.
Do you know if your pain in the legs or arms could be coming from the spine?  Come see us at Nick Rinard Physical Therapy and find out!